BDE Classroom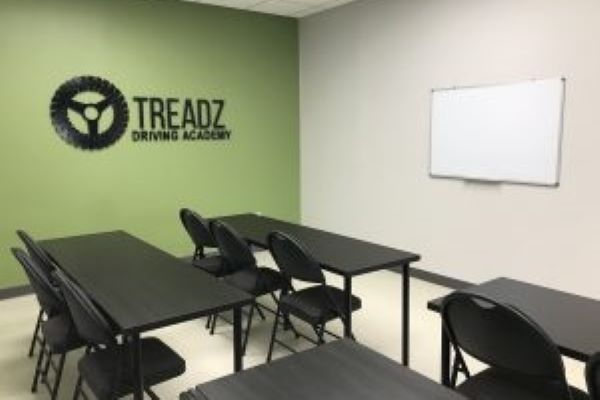 Classroom Training (20 hours)
Our MTO approved Beginner Driver Education (BDE) course is offered in a fresh, bright classroom space and taught by an experienced classroom instructor. We keep our class sizes small to ensure that you get the most out of your classroom experience.
Our instructors work hard to engage students by offering a balanced program that includes opportunities for students to interact and participate in the learning process through a variety of mediums.
Topics covered include:
Driving and the Law: getting and maintaining a licence, licence classifications, traffic laws, demerit point system, signs, signals and pavement markings, insurance
Defensive Driving techniques: proper scanning, predicting the movements of other road users, planning the drive, driving to conditions (road, weather, light, traffic), crash avoidance
Knowing your vehicle: car components, importance of proper vehicle maintenance, seasonal maintenance
You the Driver/ Social Responsibility: driver types, sharing the road with others, driver courtesy, dealing with passengers, emotional control, dangers of distractions and impaired driving
NOTE: A G1 licence is not required to start classroom training however a student should be within a few months of being able to obtain a licence.
Homelink (10 hours)
Students will receive a workbook that includes several case studies that they will work through in-between classes. All assigned tasks must to be completed and the workbook needs to be returned in order for the student to be certified.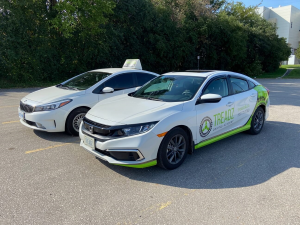 In Car training (10 hours):
In-Car training includes: proper steering techniques, threshold braking, ABS braking, city driving, freeway driving, roundabouts, parking, parallel parking, 3pt turns, hill parking, evasive driving techniques and much more
All lessons are one-on-one - Student & Instructor
Lessons are booked to suit the students schedule
Students will be picked up and dropped off at their choice of location within Waterloo Region as arranged with the instructor.
Students will never be asked to sign for training they did not receive.
All instructors are licensed by the Ministry of Transportation and their vehicles have the driving school insurance and annual safety certification as required by the Ministry.